Why Choose Rapunzel's Halo?
Rapunzel's Halo hair extensions
Rapunzel's Halo are made with premium quality 100% Remy Human Hair with an 11 Inch wide weft and Double drawn weave. The halo headband on our extensions has a micro bead loop for adjustment and the fine lace work so as not to be bulky and uncomfortable.
These features avoid issues that you may have with other well-known halo hair extension brands. Such as:
Some use poor quality Hair.
Some have extremely bulky lace work.
Some have bra strap like adjusters that when adjusted to fit leave bulging gaps.
Our Lace Backing
Rapunzel's Halo use a lightweight, fine lace backing. This ensures that your halo remains comfortable to wear all day. Other well-known brands use a heavy, bulky lace backing which can fail to fit flush against your head due to it's stiffness. Where the lace does not fit flush against your head, it results in gaps making the halo visible. The heavy, bulky lace can also cause irritation and discomfort when worn for extended periods.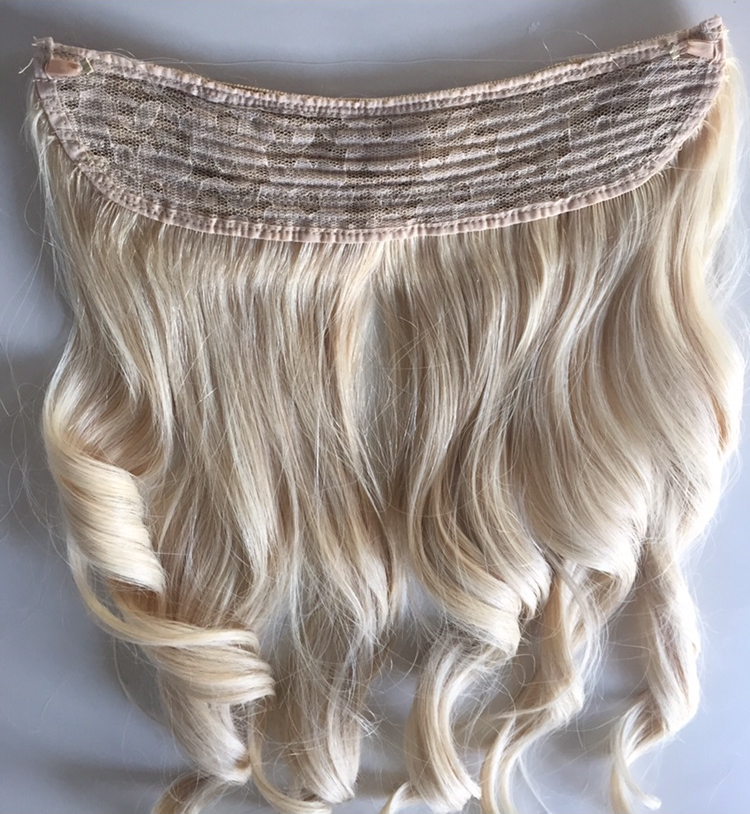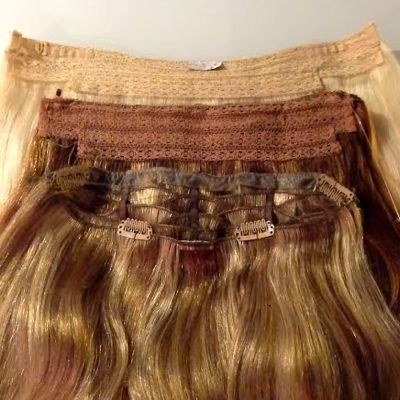 Our Adjuster
Rapunzel's Halo use a microbead loop adjuster. Other brands use differing methods for adjustment with some using a bra strap type adjustment mechanism. This bra strap type adjuster is bulkier than our microbead adjuster and as with the heavier lace backing used on other products can cause irritation and discomfort when worn for an extended period. Our microbead adjuster is simple to use and our halos come with stretchy and fixed length headband material so you can choose the one that works best for you.